Understanding Proel LaserBridge Technology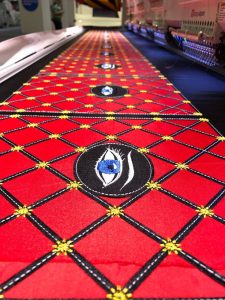 Proel TSI and BITO USA were at the TexProcess show, May 9-12, 2017 in Frankfurt, Germany. This is an international trade fair for processing textile and flexible materials.
The Proel LaserBridge machine was mounted over a Happy six-head embroidery machine and was in action during the show showing off its capabilities and potential.
In this series of four videos, you can see how it's possible to create innovative, unique, home decorative accessories and fashion apparel that cannot be matched without the smooth, seamless productivity of a laser embroidery machine. This particular job was a window treatment.
For more information, contact BITO USA at 866-BITO-USA (866-248-6872); email: bito@bitousa.com or visit the website at www.bitousa.com.