Edit Entry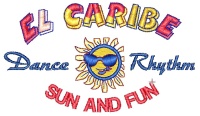 This level is for beginners who want to add lettering to designs along with some basic editing capabilities.
Lettering
Offers keyboard lettering in more than 50 ready-to-use fonts.
If a stock font will not work, create any type of text desired.
Specialty fonts such as Greek, cross-stitch, and monograms are included.
Text Manipulation
Arrange text in a variety of formations including lines, curves, arcs, and circles.
Edit all the text at once or individual letters.
Designate if you want the text to be monochrome or multicolored.
Edit and manage multiple areas of text.
Editing
Offers complete control of the stitch properties such as underlay, density, tying, compensation, thread trimming and more.
Automatically repeat any text section such as the name of a city for a name drop.
Add Ons
Optional features include archiving; creation of a paper catalog, Web pages, CD-ROM catalogs; and production management.