Laser Embroidery for Your Spiritwear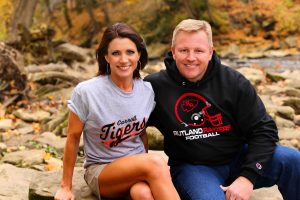 With a laser embroidery machine, you have the ability to create cutting-edge retail looks that are not possible any other way. Imagine offering spiritwear in reverse applique, distressed, or with intricate, sophisticated details.
It sets you apart from the competition and allows you to base your profit on market value not price. Samples courtesy of The Graphic Edge and photography done by Henry Bernstein of Three Driveway Media.